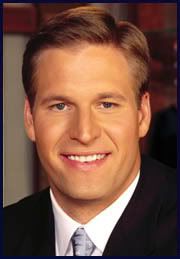 Trev Alberts, now of Westwood One radio and CSTV, turns to Bill Callahan first when speaking about
coaches on the hot seat
:
I think Bill Callahan is on the hot seat at Nebraska. They haven't beat anyone of substance. His record in three years is just not good. They've become a bad road team and lost to unranked teams. Callahan needs to produce a big year. He needs to win the Big 12 North. I think a step backward could be the end of his regime.
Naturally folks on both sides of the great Husker divide are focusing on the first sentence (or five sentences), rather than the last couple of sentences or the rest of what Alberts said:
I don't see anyone in imminent danger of being fired if they lose some early games. But if Callahan and Nebraska, playing at home, lose to USC, 50-7, that changes the complexion of the seat.
Quite a bit different context, and one I generally agree with. Remember where opinions were in November 2005 after
Callahan's squad was rolled by a mediocre Kansas squad 40-15
? 3 weeks later, Callahan turned the corner against Colorado, then Michigoon, then had a much improved season in 2006. Definitely
progress
over the first 20 games. That progress has silenced much of the
criticism
.
By that same token, Nebraska still hasn't improved from 2003, which had a Sagarin rating of 82.02 versus 2006's 81.64. We're now in year #4, and it's time for Callahan's squad to take things to the next level. The excuses of the past shouldn't apply anymore; most of the players are his and all should be familiar with his system.
Continue to show progress and the talk of "hot seat" can be dismissed as idle, irrelevant off-season chatter. Progress means being competitive against the likes of Texas and USC, not to mention competing for the Big XII championship. Progress means
not blowing a big lead and getting outscored 41-7 down the stretch against a middle-of-the-road conference opponent
. Progress probably means winning at least 9 and preferably more games in 2007.
I get a feeling from many of optimism for 2007...that's why talk of a hot seat seems so out of line. But a failure to meet those expectations will put Bill Callahan on the hot seat.