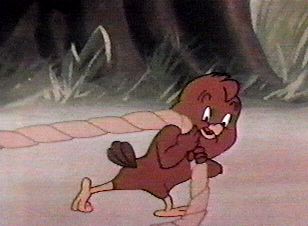 Tonight's USC game had to be a rather frustrating game for Husker players and fans tonight. Overall, I thought the defense played decent against a very talented USC offense. I would have liked to have seen more pressure on Booty and less of Dwayne Jarrett, but he's an all-American. After the way USC offensive coordinator Lane Kiffin publicly criticized him, you had to expect Jarrett to come out big.
On the other hand, the Husker offensive game plan was downright disappointing and sadly predictable for most of the first three quarters. First down runs, second down runs, and then throw on third and long. Critics of the old Nebraska offense used to lampoon these scenarios, and then tell us that's why Nebraska needed to "modernize" it's offense to use something like the West Coast Offense. Then we get a big game, and what do we get? Even the ABC announcers were wondering where the option was with this game plan.
My initial reaction? An offense playing not to get embarassed. In 2004, Callahan's Huskers faced the #1 ranked Oklahoma Sooners and the Huskers ground it out, in part because that's what they did best and in part because they didn't want to risk throwing the ball. Against a top five USC team tonight, we sadly saw much of the same game plan.
Where were the tight ends? Where were the wide receivers? Until the 4th quarter, they were simply MIA. And sure enough, when they started to get involved in the offense, the offense began to click and Nebraska pulled to within 21-10. But that was too little too late. USC drove the field against the Blackshirts and took an insurmountable 28-10 lead.
Some fans might be satisfied that Nebraska beat the spread, but count me as disappointed because Nebraska was capable of much more tonight.