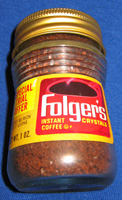 I was saying it. The
Lincoln Journal-Star asked it
. Every Husker fan asked it in the early going. "Where has this been all season?" The Husker defense opened up with an attacking scheme that frankly, hasn't been seen by a team with a red "N" on their helmet in nearly four years. It was almost bizarre seeing an attacking defense from Nebraska instead of Kevin Cosgrove's usual "bend and break/prevent" scheme. It made me wonder if new athletic director Tom Osborne had secretly replaced our usual defensive coordinator with Folger's Crystals.
The Huskers were flying around the Texas backfield much of the day. Colt McCoy was running for his life, and the Huskers led most of the way. But Texas made the necessary adjustments in the fourth quarter and suddenly Jamaal Charles was scorching the Husker "D" for over 200 yards in the quarter. (We'll find out Monday if Charles will become the fourth Big XII "Offensive Player of the Week" in a row for his efforts against the Huskers.)
Offensively, we saw a much improved performance out of the offensive line, creating some nice holes for Marlon Lucky to scamper through. Lucky had a great day reading his blocks and sprinting through the holes for some big gains. Nate Swift is my offensive player of the game with several great catches, two for touchdowns.
But the offense disappeared after scoring on the first drive of the second half, punting six times in a row before Sam Keller fumbled. I must admit that I jinxed Keller in that situation, as ABC had just flashed his statistics and I thought to myself "Wow! Keller hasn't turned the ball over today!"
So now the Huskers are 4-5, and likely need to win all three remaining games against Kansas, Kansas State, and Colorado to become bowl eligible. (It looks unlikely a 6-6 Nebraska can get a bowl bid...) We can be pleased by the improved effort today and by the opportunity to win late in the game, which is something that hasn't been possible at all this month. My initial take is that this was Nebraska's second best game of the season. Is this a moral victory? Only if you want to accept one as the fact remains that Nebraska has now lost four games in a row.
Adding injury to that insult is the status of Sam Keller, as it appears that his Husker career ended this afternoon with a shoulder injury that is speculated to be a broken collarbone. Which raises the question...who's next? Joe Ganz is likely to get the start next Saturday against the undefeated Kansas Jayhawks. (Yes, that's right... Mangino's bunch is 8-0. Go figure.) But the speculation is that the best quarterback in Lincoln this fall is Patrick Witt, the freshman who up to now appeared to be redshirting. Witt apparently is now the backup, and now one hit away from burning his redshirt. But does it make sense to risk burning a redshirt in 2007? In 2005, it made
sense to bring in Harrison Beck
late against Kansas State. But with the way 2007 is unfolding, it would seem to be foolish to waste a year of Witt's eligibility at this point.